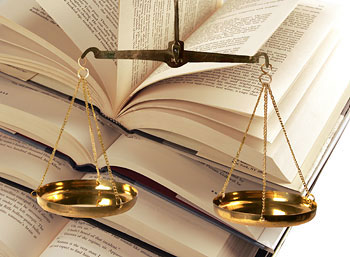 The Problematic Code describes the unfairness of bank/ customer relationships in Australia and how consumers and staff were misled into believing the code subscribing bank directors would act fairly and reasonably to customers, in a consistent and ethical manner.
The research explores how subscribing banks misled customers, without regard to the law, ethics and their Code, which sets out prudent banking practices.
In 2010, four Rio Tinto executives in China received jail terms of between 7 - 14 years for having seriously damaged the interests of Chinese steel enterprises. It is impossible to imagine penalties the same court would have handed the directors and CEOs of banks if they collectively acted to damage the interests of every Chinese bank customer.
It will be interesting to see if the Australian authorities hold the directors and CEOs of our sixteen code subscribing banks accountable.
The purpose of this paper is to alert legislators and regulators to the challenging problems caused by the bankers problematic code. Dubious practices have continued for eight years, with directors and ambitious CEOs relying on the banks mega-funds to use courts to their advantage and conceal breaches of a Code intended to be in the interests of all parties, bankers and customers alike.
Over the coming months, we will publish fifty chapters of the Problematic Code paper. Please add this web site to your Favorites/ Bookmarks and return soon.
If you would like to discuss this paper with the parties involved in publishing it, you may contact us via our Contact form.
PROBLEMATIC BANKING PRACTICES
This paper provides an insight into nine years of problematic banking practices and will be published chapter-by-chapter over coming months.
It examines the extent to which customers of major banks are not provided fair treatment and full disclosure of facts by banks relevant to banking practices and customer protection.
Before 1981, activities of major Australian banks, including the manner they dealt with customers, were subject to detailed regulations imposed by the Federal Government.
Following the 1981 Campbell Committee Report, banking regulations were significantly reduced.
After the stock market crash in 1987, it was feared deregulation had gone too far. An alternative approach was sought to ensure customers received fair treatment, and the Government assigned responsibility for making suitable recommendations to a committee chaired by Stephen Martin.
In its 1991 Report, the Martin Committee concluded the banks should be required to establish a formal system of self-regulation based on a government approved Code of Banking Practice.
The Report cited the high cost of resolving disputes in the courts between banks and customers as problematic, and stressed the importance of effective, low cost, complaints resolution procedures.
FAIRNESS OF BANK/CUSTOMER RELATIONSHIPS
I carried out research for the Council of Small Businesses paper presented to the Senate Economics Committee's Inquiry Into Banking Competition in December 2010. The Senate published the paper.
The paper draws attention to matters inhibiting competition and independence by the subscribing banks when providing services to customers based on practices set out in their contract titled the Code of Banking Practice.
The sixteen banks state the Code is a contract between banks and individual and small business customers. The problematic manner they applied the Code should concern everyone.
The research noted:
The Code allows sixteen banks to act as a cartel with practices governed by a few ambitious and possibly dishonest bankers.
This is anti-competitive as banks promote practices, including unquestioning compliance with the Code, without competing with safeguards and warranties, and other customer benefits.
The subscribing banks have engineered monitoring and review practices that protect their own interests. They act as a cartel in which their collegiate position is presented to their customers rather than regulators ensuring each subscribing bank competes with superior, transparent principles.